Visitors to your website will compare and judge your company against other companies, and make decisions without ever contacting you. That means your website needs to give users what they want, and it better happen quick.
Fast loading pages, proper visual flow, and designs that make things happen.
We know what it takes to build successful websites.
What to expect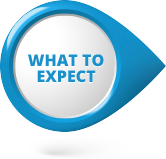 Professional Designers
Responsive Design and Mobile Design Options
Clean HTML and CSS
Attention to Detail